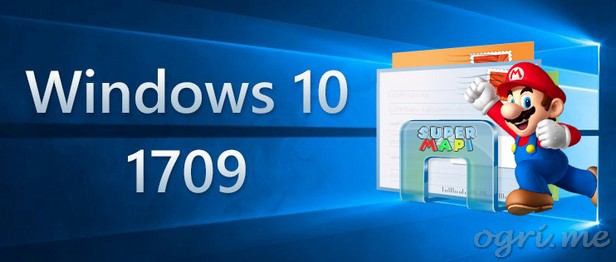 In the previous post, it was described how to return Windows Mail to its working state after updating Win10 to version 1709, in which Microsoft removed it from the system. But this state was not completely working, since the MAPI (Messaging Application Programming Interface) functionality for WinMail has not been restored. Being brief and shallow, one can define MAPI as the interface which allows you to manage the mail client from the external environment. The most common function of MAPI is to attach files or folders via the context menu Send to - Mail recipient of the File Manager, as well as from external programs - for example, MS Office utilities.
As I hoped, the collective intelligence overcame this problem. Geeks found missing keys in the registry, and MAPI returned to work. As a result, you are now reading the second series of the saga.
In this article, the archives for downloading will be posted again. I want to focus your attention: new archives are CUMULATIVE, they include the whole contents of archives from the first series with additions important for MAPI.
The sequence of actions in the first three steps will be identical for both 32-bit and 64-bit Windows.
Steps 1 and 2 completely replicate those of the first series, so if you previously copied the contents of the Windows Mail and system32 folders, you can skip them now.
Download one of zip-archives in correspondence with the bit depth of your operating system.
32-bit OS:
64-bit OS:
Perform the following steps:
Copy the contents of the Windows Mail folder from the downloaded archive to the mailer folder %ProgramFiles%\Windows Mail.
Copy the contents of the System32 folder in the archive to the folder of the same name in the system directory - %SystemRoot%\system32.
Run the WinMail1709.reg file. As noted above, it includes the contents of the WinMailEdit.reg file from the zip archive published in the previous article, and the additional code required for the MAPI actuation.

And the owners of 32-bit operating systems are now completing their manipulations. If you have Windows 10 64-bit, you are to go three more steps. They are needed for WinMail to work correctly with 32-bit programs via MAPI.

Copy all files from the Windows Mail (x86) folder to the %ProgramFiles(x86)%\Windows Mail folder of your computer.
Copy all files from the SysWOW64 in the archive to the folder of the same name in the system directory - %SystemRoot%\SysWOW64.
Run the WinMail1709_Wow6432Node.reg file.
Voila. MAPI is now Super!
Some minor problems still remain. For example, not all changes in the settings can be saved. But this is not so important; very few people use these options at all. There may be more significant potential inconsistencies in the form of side effects. If you encounter some - please share your experience in the comments.